CROSS-FITTINGS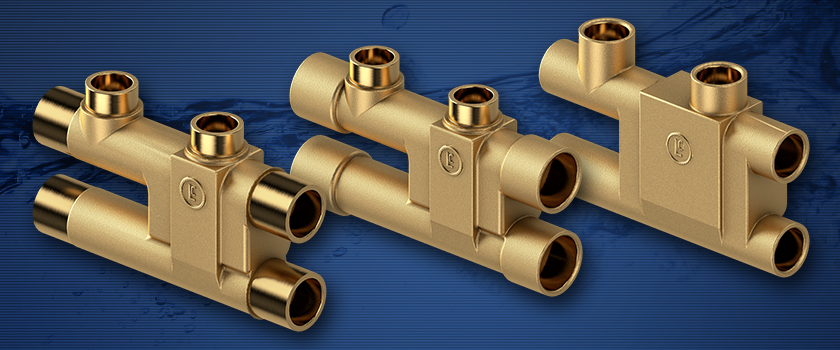 CROSS-FITTINGS
When installing a heating system it is often necessary to cross pipes. This is especially difficult when there is only few space available, e.g. behind skirting boards.
Our cross-fitting has been developed for exactly this case.The reduction of the cross-section is avoided through a special chamber system. The distances of the pipe ports are adapted to the most common clamp and radiator heating systems!
Low component depth without cross-section reduction, therefore particularly suitable for use behind skirting systems »
No removal of the plaster or weakening of the insulation,
Pipe spacing (spacing 35/50) is tailored to the standard connection dimensions for skirting boards or radiators,
Cost reduction due to fewer solder joints, shorter assembly time and minimisation of ancillary work,
The dimensioning of the fitting results in a significant facilitation of the fitting work when assembling the entire string.
The design of the flow cross-sections as a chamber system ensures that the connection cross-section is maintained, i.e. no reduction in cross-section.
Depending on the pipe length and ∆T between VL and RL, length compensation must be provided.
CROSS-FITTING FOR TWO-PIPE-RADIATORS
ELBOW 90°
CONTACT PERSON
DISCLAIMER
CONTACT FORM