OXYban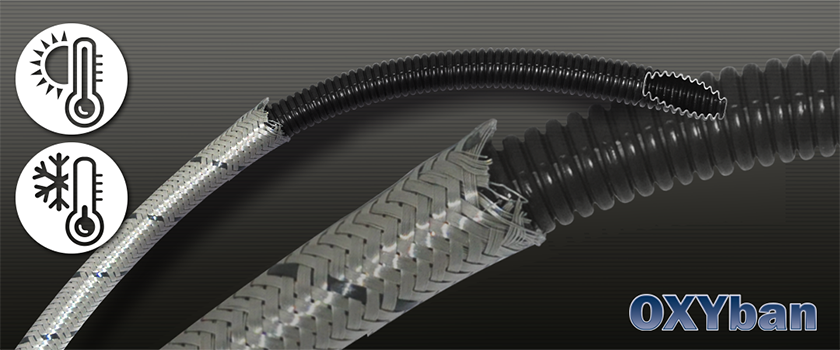 OXYGEN IMPERMEABLE & HIGHLY FLEXIBLE
The hose material OXYban is free of any halogenes, flexibilisers and heavy metals. It has been examined for its oxygen diffusion behaviour acc. to DIN 4726. In order to be classified as oxygen impermeable acc. to DIN a maximum of 0,32 mg of oxygen per m² and per day is licit to diffuse into the inside of the hose. Oxyban undercuts this limit with an amount of only 0,11 mg of oxygen per m² and per day (≙ 0,013 g/m³d at a pipe diameter DN 8 and a testing temperature of approx. 40 °C).
The exclusion of oxygen stops corrosion as well as the growth of bacteria and consequently prevents the silting in heating and air-conditioning systems.
Additionally, the OXYban hose material shows a vacuum resistance up to 0,1 mbar even with the smallest bending radiuses and temperatures of up to + 80 °C.
CERTIFICATIONS
APPLICATION FIELD
CONSTRUCTION
MATERIAL FEATURES
BENDING RADIUSSES
SOUND EMISSION
PRESSURE LOSS
INSTALLATION INSTRUCTIONS
DOWNLOAD
CONTACT PERSON
DISCLAIMER
CONTACT FORM