EPDM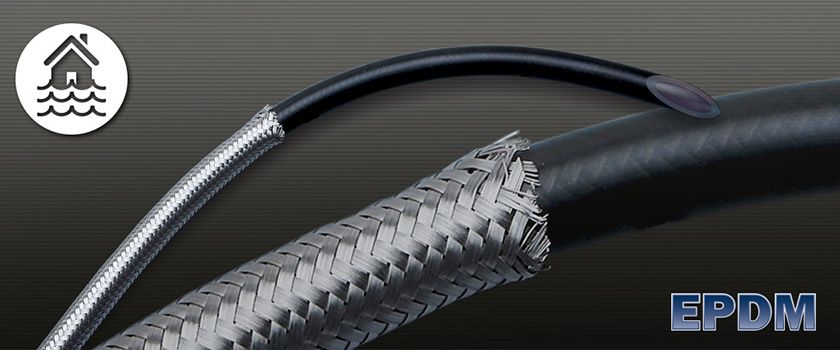 FLEXIBLE NOT ONLY FOR INSTALLING BUT ALSO FOR USE
The EPDM rubber hose material stands out for its high mechanical resilience, e.g. at tensile stress or loads of temperature changes. It is most flexible and shows a high thermal resistance.
The use of this rubber material is very versatile.
It can be used for numerous applications in the field of industrial water as well as for diffusion permeable connections in heating and apparatus engineering. Further appliances develop with modern technologies as for example the use of rain water and heat pumps.
APPLICATION FIELD
CONSTRUCTION
MATERIAL FEATURES
BENDING RADIUSSES
POSSIBLE FITTINGS
INSTALLATION INSTRUCTIONS
DOWNLOAD
CONTACT PERSON
DISCLAIMER
CONTACT FORM