LINDINO SENSOR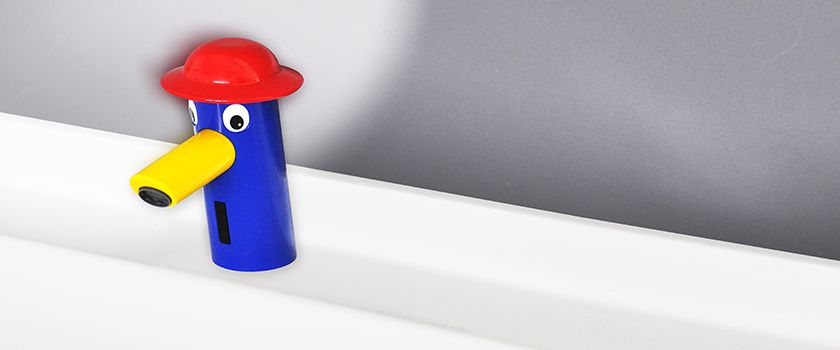 WASHING HANDS AND SAVING WATER MADE EASY
Developed especially for kids, the LINDINO tap with automatic sensor activation is cute and smart in design and ultra-light to handle. The specifically developed active infrared sensor reliably registers even small hands of children.
The sensor tap in this form is the first children's tap on the market and emphasises the leading role of LINDNDER in the development of taps suitable for children.
ESPECIALLY DEVELOPED FOR KIDS
design and technology are perfectly adjusted to the needs and safety of small children; for the first time exact sensor recognition of small kids' hands;
easy and safe handling; spout projection 90 mm; easy pre-selection of water temperature;
water saving flow rate of 5,7 l/min at 4 bar;
flexible armoured-hoses with back-flow preventer and strainer;
all water-bearing parts comply with KTW (guidelines for contact with drinking water) and recent recommendations of the Federal Environment Agency UBA.
IMAGES
TECHNICAL DATA
DOWNLOAD
CONTACT PERSON
CONTACT FORM