L | FUTURO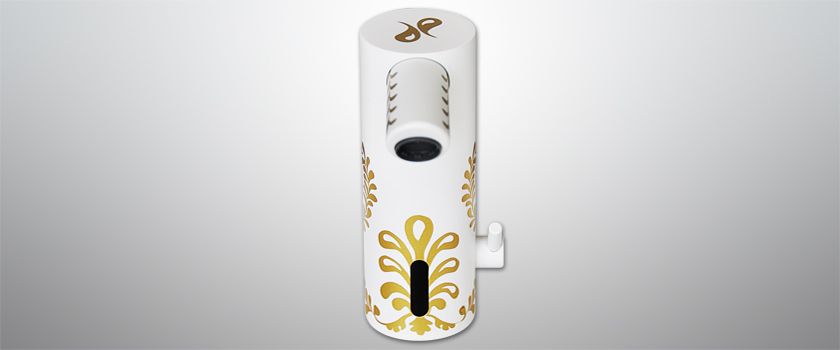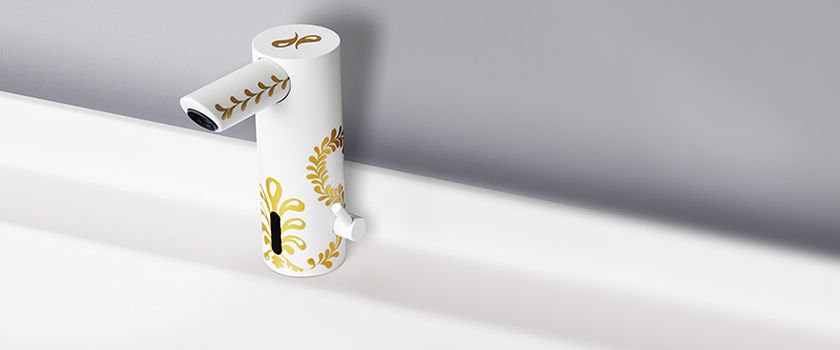 INDIVIDUAL DESIGN
For the first time ever, a design concept in the world of taps offers space for unlimited creativity. Individual blueprints can be realised using sophisticated enamelling and coating procedures in single-item up to limited-lot production.
Not only the design with individual ornaments, letterings or the like is possible, but also decorative elements such as crystals can be integrated.
CLASSIC, WATER SAVING IR SENSOR TAPS, ALTERNATIVELY WITH BATTERY OR POWER SUPPLY
single-hole mixer, non-contact, electronically controlled, with battery status display, cleaning function and settings for the field of detection;
tap block made from dezincification-resistant brass (according to recent recommendations of the Federal Environment Agency UBA);
chromed case; hot/ cold water supply with flexible connecting hoses for drinking water, DN 6, G3/8", DVGW-certified; aerator, mounting material.
IMAGES
TECHNICAL DATA
COMPONENTS
DOWNLOAD
CONTACT PERSON
CONTACT FORM